History & Heritage Group
Interested in the History of Lambhill?
Why not join our History and Heritage group at Lambhill Stables?
Over the years our various projects have amassed a treasure trove of information including photographs, census reports, oral histories and artifacts relating to Lambhill's social and industrial past. We combine written research with field trips but often get lots of information over a cup of tea and a chat at our regular meetings.
Our next project is the restoration of one of the original canal drawbridge keeper's cottages. We hope to include audio visual displays at a later date. This will serve as a community resource for varied and interested groups.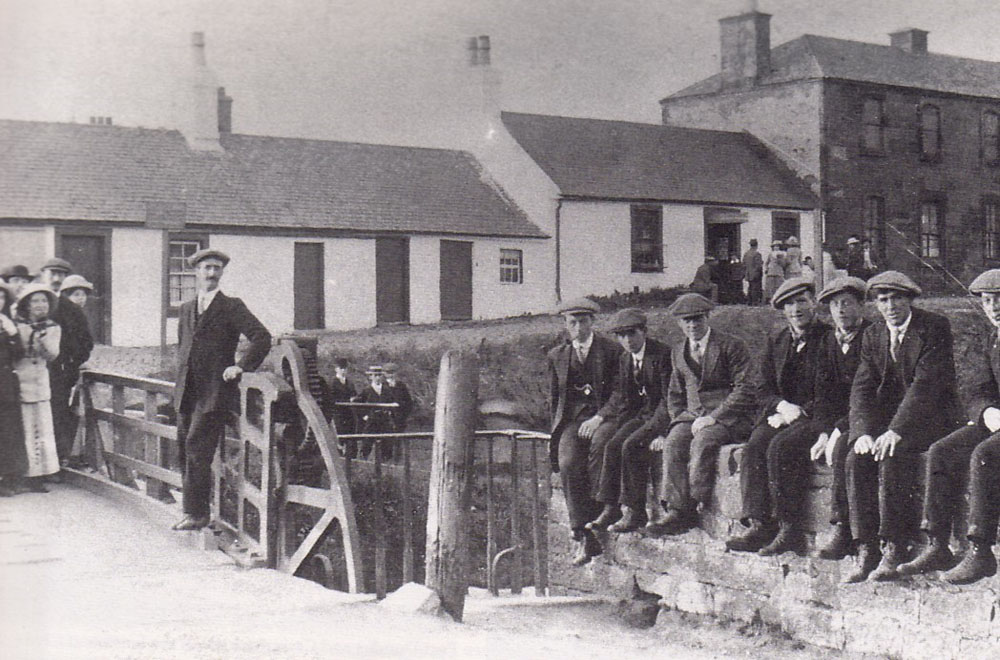 History & Heritage Activities
Our presence in a historic listed building is a pointer to the importance of heritage in Lambhill. The History and Heritage Group meets fortnightly on Mondays at 2:00PM in our Bothy.
The group organises site visits, field trips and trains volunteers in museum and documentary research. We also contribute to Lambhill Stables Open Days and Glasgow's Doors Open Day programme. New volunteers are very welcome. But you can also drop in to contribute your stories and memories, or just sit and enjoy the patter over a cup of tea. If you have pictures of places or people you want to identify and we can't identify them, we'll share them on our social media channels and ask our followers if they can help.
Our Coal, Cottages and Canals project, funded by the Heritage Lottery Fund and in partnership with Glasgow Museums and Northlight Heritage, has allowed the group to amass a vast body of knowledge about life in Lambhill particularly over the last 250 years, we are in process of organising an archive which will be an information source accessible to all. As part of the project we created an exhibition illustrating the life of the mining communities along the banks of the canal which can be viewed year round.
We worked with the National Theatre of Scotland on their latest large-scale theatre project, Submarine Time Machine, which took place along the canal at Applecross. Several members of our History & Heritage Group were part of the community cast in June 2017. We will be contributing to another project in November 2018 commemorating the community spirit of mining communities in the underground area of Central Station.
Besides working in the Stables building, we go out to schools, give lectures to various groups and are prepared to extend our activities wherever there is demand.
For more information on dates and times of meetings please contact us at Lambhill Stables on on 0141 945 4100 or email admin@lambhillstables.org.
View our Weekly Timetable