Back to events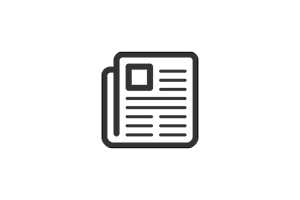 LAMBHILL STABLES FOOD PARCEL PROVISION UPDATE 2ND SEPTEMBER 2020
24th of March, 2020
---
LAMBHILL STABLES FOOD PROVISION UPDATE
Lambhill Stables would like to give an update on the upcoming changes to our food parcel provision.
Our last day for providing food parcels will be Friday 18th September 2020. Unfortunately, our funding to provide this service will come to an end at this point. We have been so happy to assist our local community, and to have kept the service going as long as possible, and we hope that our provision has been of help to you during these difficult times.
Below are some useful numbers to request continued support where needed.
Where possible, tenants should get in touch with their housing officer or housing association:
For GHA Customers they should call - 0800 479 7979
GHA can provide welfare support, support with rent arrears and food vouchers to those in need.
For NG Homes Customers – 0141 560 6000
Financial and Welfare issues - Contact GMAP on 0141 773 5850 (http://www.gemapscotland.co.uk/)
Cube Housing Association - 0800 027 3456
Cadder Housing Association - 0141 945 3282
Maryhill Housing Customers - 0141 946 2466
All housing association customers can also call into their office for a referral to the local food bank if they feel that is appropriate.
For those not attached to a housing association, you can contact a local food bank, see maps below for details.
https://www.google.com/maps/d/u/1/viewer?ll=55.884866983745404%2C-4.255087714011232&z=14&mid=1YT6M0tBl5E5jX296qvel9uos9xAxjkkd
https://www.urbanroots.org.uk/freefood/
Springburn Parish Church Food Bank - 0141 557 2345
Colston Parish Church - 07425134131
Support from Citizens Advice, can be sought by anyone - 0141 948 0204 or check website http://www.gnwcab.org.uk/
If you have received a letter to say you are on the Government's shielding list, or are over 70 and in need of support with food, you can get assistance by calling the Scottish Government's Coronavirus Helpline 0800 111 4000.
Anyone in financial crisis - The Welfare Fund can be contacted
If you are in financial crisis you can call the Scottish Welfare Fund on 0141 276 1177 and apply for a Crisis Grant for living expenses.
Anyone with a pre-pay gas/electricity meter and concerned about arrears or paying for energy can be referred by us to Home Energy Scotland for top up support. Please contact us on: 0141 945 4100 to request a referral or contact Home Energy Scotland on 0808 808 2282.
If you are unsure about any of the advice above, or need further information, we are still available to contact and will assist where we can to put you in touch with the right people.