Back to events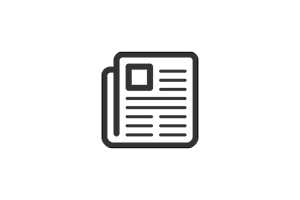 CORONAVIRUS UPDATE 6TH APRIL 2020
24th of March, 2020
---
Coronavirus Update:
The Stables continues to be closed to the public in line with current government guideines.
Most of our staff are still working from home, in line with the new restrictions put in by the government. Currently Michael, Ross, and a couple of volunteers are currently organising and distributing food parcels for those in need in the area, so if you see a couple of people in and around the Stables, don't worry, they're meant to be there. If you know of someone who you feel would benefit from a food parcel, please either email admin@lambhillstables.org, maggie@lambhillstables.org, or leave a message on 01419454100. Our phone is being accessed remotely by the staff working from home, so we are still able to pick up and respond to messages left for us.
Our bike shop will still be open, as it comes under the heading of essential provision according to government guidelines, however measures have been put in place to ensure the safety of our bike mechanics and the public. If you would like a bike repair/bike built, please leave a message on our voicemail, 01419454100, with a contact telephone number, as this will be passed on to our bike mechanics, who will get in touch to organise a suitable time for this. You can also e-mail jenny@lambhillstables.org. If you have an order to be picked up, our bike mechanics will get in touch to organise a time for you to attend, so as to avoid people congregating at the hub. When you are attending the hub, please knock on the door of the hub, then stand 2 metres back and wait for our mechanic. If the mechanics don't answer straight away, please be patient and wait for them, they may be finishing up work and it might take them a few minutes to answer. If another member of the public turns up at the same time, keep distance at 2 metres. We understand that a lot of people are now wanting their bikes ready/children's bikes ready as a form of exercise during this time, and we will try our best to accommodate this, so please follow these guildelines as best you can, so that our bike mechanics stay healthy for you and for their own families.
Lastly, a massive thank you to everyone that uses our hub, we know this is a difficult and scary time for our community, however you can still get in touch by phone or email, and we will do our best to keep you updated and help with any concerns you may have in the coming weeks/months, we care so much for our community, and will do the best we can to help, whether it be a chat on the phone for some reassurance, our youth groups which are doing great with their online sessions, or providing one of our food packages which we are preapring and sending out each day those those who are in need. Even though most of our staff are currently at home, we are still working very hard behind the scenes to make sure we are doing our best for the community in these hard times.
Please share this far and wide so as many people in our community see this as possible, and know that we are thinking about you all ❤️❤️❤️